What It's Like Inside an Office Space Designed by AI
Credit to Author: David Silverberg| Date: Tue, 17 Oct 2017 13:00:00 +0000

While touring the new Toronto office of software giant AutoDesk, taking up three floors near the University of Toronto's downtown campus, I walk by an innocuous-looking fern in the hallway, near a staffer's window, and my tour guide stops me.
"See that fern, that's not there randomly," says Ramtin Attar, AutoDesk's Head of Design and Social Impact. "That employee wanted plants near her office window to give her more privacy."
The additional greenery wasn't provided as a perk for some CEO, however. When AutoDesk was preparing to move its office to the other side of downtown, they wanted to create a space that would satisfy as many of its employees as best it could. So the designers used form of AI to understand the needs of everyone who would be working in the new 16,000-sq-ft headquarters.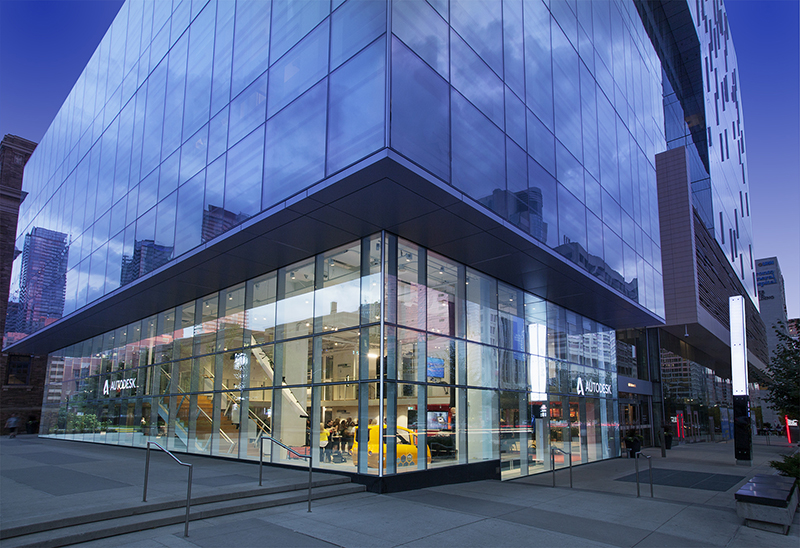 "Generative design" is the principle of using software to create an endless slew of architectural designs that meet the specific criteria associated with a given project. The process can factor in things like cost, how the space is constructed, or performance dynamics. The approach might not include every single input from staff into each design, but offers design options incorporating a mix of data. One design might score high on optimal lighting based on staff input; others may rank high for bringing certain teams closer together. This computational model moves at a pace that would be impossible for human beings to match.
The project was lead by The Living, an internal AutoDesk Studio run by founder David Benjamin. Momentum for the office design began by surveying the 250 Toronto employees on everything from preferred lighting, open space vs. cubicled space, who they would like to sit near, tech amenities, and much more. Staff shared their ideas in focus groups and online, and will soon be able to do so through an internal app still in development.
Using this data, The Living then spat out 10,000 designs, offering different mixes of high- and low-traffic areas, open spaces and private zones, which team would be close to each other. Some designs featured more open spaces, some designs poured light into entire floors, and others were more conducive to pedestrian traffic. The computers didn't say "This is the best design!" since each design scored high in various metrics. The AutoDesk execs in charge of the design, dubbed the MaRS Mission Team, combed through the more applicable designs in an attempt to meet the preferences of most of the staffers.
Using AI to maximize office design is still in its nascent stage, but some forward-thinking firms are trying to bring smart tech to their workplaces. For example, Bank of America has used sensory data to better understand its employees and learned that call-center performance increased when staff enjoyed "hang time" with others in their social circle during lunch breaks. It then overlapped these lunch breaks, leading to a 23 percent increase in performance.
The design firm Dialog has brought generative design to more than two dozen projects and they see the value in how AI can help architects swing for the fences. "If the designer knows how to use it, can understand the math behind it too, then the possibilities are endless," says Mark Cichy, Dialog's director of computational design and research.
AutoDesk's The Living is double-down on this idea, and are regarded as a leader in bringing generative design to office spaces.
"The whole point of AI is to collect more data to help the system get smarter," says Attar. He points out the generative design experiment isn't over: as staff shift or leave or join AutoDesk, more surveyed data will let the designers adapt to new biases and ideas by creating even more designs.
The hallmark concept of the new office space is splitting the two main floors into "neighbourhoods" (the ground floor is used as a presentation space), each of which boast unique characteristics those specifically requested by the teams in the surveys.
Programmers may take up a neighbourhood, the research group in another.
For example, the staff responsible for the Fusion 360 software (a 3D design program) have a more open concept approach to their area, with a row of desks and chairs running down the middle. "This team is all about open collaboration," notes Attar.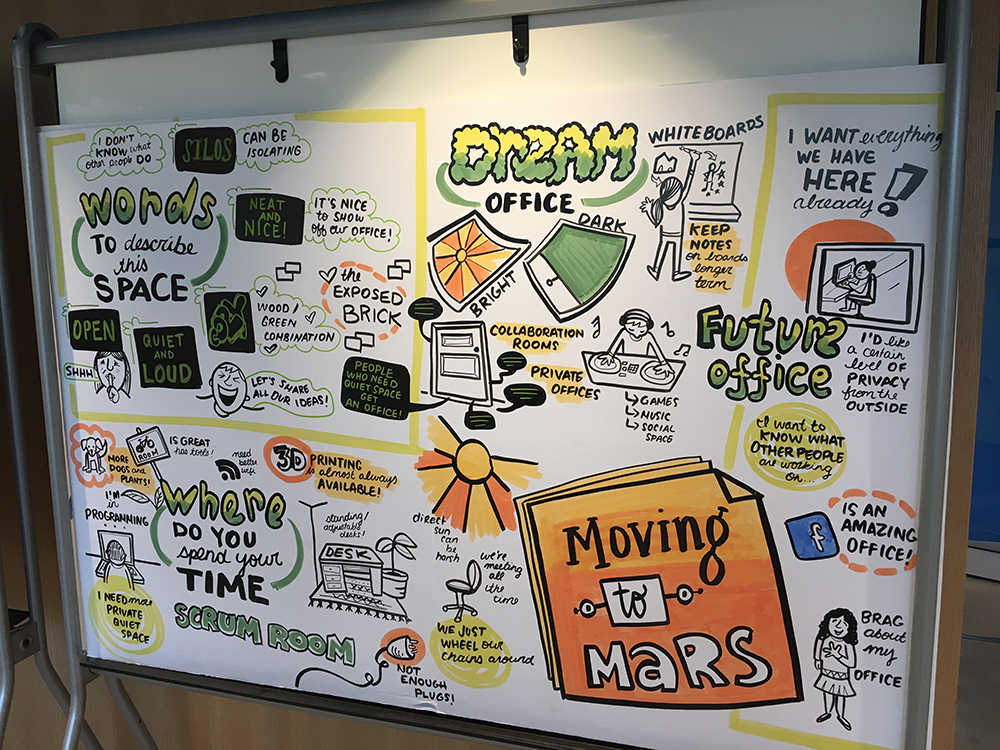 But when he takes me to visit the research area where he works, it looks remarkably different: in the center is a rig outfitted with motion-capture cameras for their 3D or VR work, and surrounding the rig are "cabins" resembling pod-like offices. "Our 60-person team values privacy when we focus on our papers, so we have the cabins for that," says Attar, "but there's some buzz [that attracts other employees] here with the rig and other technology beside it, so we can network when we want to."
Bringing computational power to architecture enables more flexibility and creativity to design decisions, according to some experts. But it's not a saviour for everyone. "Generative design is like any other of the complex tools designers use," says Robert Woodbury, a professor of interactive arts and technology at Simon Fraser University. "In and of itself, I don't see it impacting something like employee well-being. "
AI won't be able to convert every design experience into a machine-learning project. As New York designer Che-Wei Wang wrote in the design blog Ethnography Matters: "There is always data that isn't quantifiable – if you're talking to people, not 100% of every interaction can be converted to data. As a human being who has visited a site, soaked in the environment and understood the problem with your 5 senses, you have more knowledge than the algorithm – so you have to sometimes make a decision to help the algorithm or the algorithm can help you."
When I pass by a slew of desks, I notice every surface shows off a grainy wood texture, and I motion to it to imply, "That too?"
Atta smiles. "Yeah, people didn't want those sterile white desks we see everywhere. Wood is much warmer, more welcoming, more textured. We listened to everyone."
To experience how artificial intelligence and machine learning effects design and human connection check out our event Happiness by Design in Toronto on October 27 – 29. For more info and RSVP to the VIP event, click here.