Credit to Author: Quickheal| Date: Tue, 05 Jan 2021 13:29:44 +0000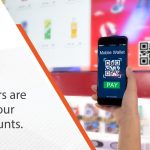 It has been evident now that the COVID-19 pandemic has led to a sharp spike in digital payments….
The post E-wallets are becoming prominent targets for cyberattacks! appeared first on Quick Heal Blog | Latest computer security news, tips, and advice.
Read more