Credit to Author: Tejaswini Sandapolla| Date: Fri, 21 Oct 2022 08:01:28 +0000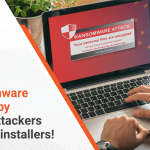 Threat actors have been using new techniques to hide their codes and avoid detection in every manner….
The post Are Malware operators using NSIS Installers to bombard Stealers and avoid detection? appeared first on Quick Heal Blog | Latest computer security news, tips, and advice.
Read more