Credit to Author: Digvijay Mane| Date: Mon, 14 Mar 2022 09:19:19 +0000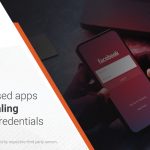 Social media credentials are always a lucrative thing for threat actors. They use various techniques to get them….
The post Stay Alert of Facebook Credential Stealer Applications Stealing User's Credentials. appeared first on Quick Heal Blog | Latest computer security news, tips, and advice.
Read more